Do Start-ups need Consultants?
A third party opinion:
Our experience based opinion:
Often times the decisions that are made a the very start of a company have tremendous impact on the company's future success or failure.
For example, the structure and terms of a technology in-license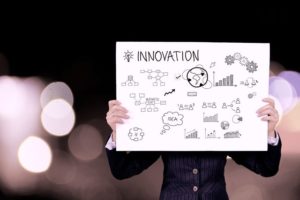 agreement can have a significant impact on a companies ability to raise capital and on a future out-license of a developed product or sale of the company.  While an attorney may be able to help you with the legal aspects of a license agreement, the most important aspects of the agreement to the future success of your business are the strategic aspects of the agreement.
As such we would say NO,  you should not hire a consultant, but rather an expert.  A professional who can work with you to avoid the minefields and risks that inherently exist in the development of a start-up company and technology or product.
Expertise in Medical Devices, Diagnostics and Pharmaceuticals
Whether you are a Start-up or an SME that is stuck or not happy with its current direction, Ascent will work with you to first ensure that you understand the value you are trying to deliver at all levels of the value chain.  For example in healthcare, the value you will deliver to:  physician, patient, payer and society or  future licensee.  From that we will build with you a Business Model, Development Strategy and an Investable Business Plan to deliver those values in the quickest, most capital efficient and capital effective manner possible.
Depending on your available human resources, Ascent will then work with you either as an Advisor or Interim Management, keeping your feet to the fire and your activities focused to ensure effective and timely execution of the plan .
Specific processes with which we can assist or perform for your company
IP assessment (Initial FTO evaluation)
Market Assessment:  Opportunity, Competative Landscape
Value Proposition Development (Regulatory Claims)
Business Model Development
Product Development and Regulatory Strategy
Business Plan Development, Financial Projections and Action Plan
Funding Strategy & Capital Raise
Business Plan Execution
Business Development
Want to accelerate the growth your company?  Contact Us